TANZANIA: Mkuju River Uranium Project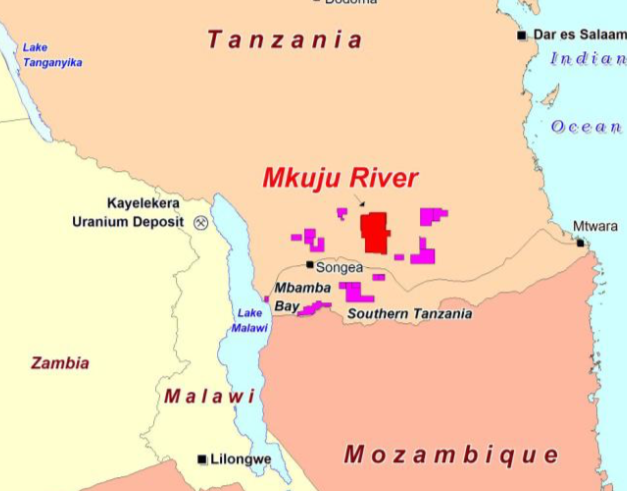 Tanzanian government welcomed uranium mining as a solution to poverty and economic development, but the capacities to handle side effects like pollution or health risks in terms of laws and regulations are low.
The Selous Game Reserve, covering 50,000 square kilometres, is amongst the largest protected areas in Africa and is relatively undisturbed by human impact.
In 2012, the World Heritage Committee accepted a boundary change of the Selous Game Reserve to allow for uranium exploitation exactly south of the World Heritage Site, in the area of the Selous-Niassa-Wildlife Corridor.
On its June 2014 session, the World Heritage Committee ("WHC") put the Selous Game Reserve on the list of endangered World Heritage sites. We had reported repeatedly about the conflict uranium exploration and plans for uranium mining as well as other exploration activities in the area have caused.
Informationsblatt zum Nachu Graphite Project in Tansania und der öffentlich-privaten Partnerschaft der WiN Emscher-Lippe GmbH in NRW Aufgrund des niedrigen Uranpreises will Magnis Resources, auch bekannt als Uranex, noch warten, bis das Unternehmen möglicherweise mit der Uranproduktion in Tansania beginnt. Profitabler scheint unter den aktuellen politischen Vorzeichen der Digitalisierung der Graphitbergbau: Graphit ist wesentlicher Bestandteil…
Read More